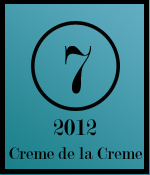 I love reading all of the blogs on my current roster, but I'm always interested in reading more. Have a great blog? Or maybe just a post you dug down deep within and want to share? Add it to the list
here
.
Get your submission in for 2012 ASAP. The deadline is December 15th. Personally I just picked one on the fly, because I tend to forget easily and knew if I didn't submit right away then it wasn't going to happen. What are you waiting for? Do it! You started a blog - now share it with others.
BTW, if you are not already familiar with
Stirrup Queens
, I highly recommend it. You can get a good highlight of other blogs that are available that may offer great advice on something that you are dealing with. Melissa has organized all the different blogs into "rooms" that you can find
here
. Here is an image connected to her site to give you an idea of the different rooms (though if you click on the link you can get a MUCH better idea of the level of granularity that goes into each room.